QQ MESSENGER:
TEL:0579-86150195
商户介绍
/ABOUTUS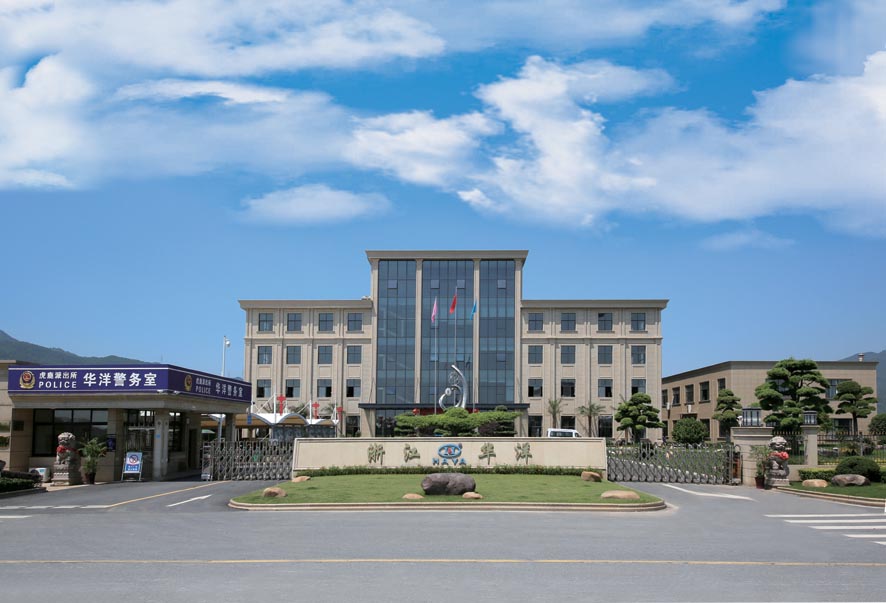 浙江华洋缝制有限公司创建于1993年,坐落于东阳市虎鹿镇燕山工业区。公司占地面积2万多平方米,距甬金高速蔡宅互通口2公里,交通便捷,生产环境优美。目前拥有员工800人,中高级技术人员35人,并高薪聘请了同行业外国高级工程师为技术总监。公司在2004年通过了IS09001:2000质量管理体系认证,多年来,一直被评为市级"重合同守信用单位",超百万纳税大户,金华市著名商标。华洋商标现已在印度、台湾、巴基斯坦、韩国注册成功,并在土耳其、伊朗、日本、新加坡等国家进行注册。公司现为中国缝制机械协会理事单位。
通过多年努力,本公司开发研制了100多个品种的梭芯套及梭帽,品种涵盖家用机,工业用平缝机、绣花机、锁眼机、双针机等机型。产品远销美国、意大利、印度、巴基斯坦、印尼、泰国、韩国、土耳其、伊朗、法国等国家,和地区并与国内及国外众多整机生产企业配套。
本公司坚持用户至上、质量第一、以人为本、诚信经营的理念,以科技创新为指导,依靠新老客户的支持,争取把华洋品牌创建成梭芯套行业的国际知名品牌。本公司竭诚欢迎国内外新老客户惠顾指导,携手合作,共创"华洋"美好明天!
Zhejiang Huayang Sweing Co.,Ltd. was established in 1993. It is located at Yanshan industrial zone at the town of Hulu in the city of Dongyang. It covers an area of 20,000 square metres. It has convenient traffic with 2km away from Yongjin highway. It possesses beautiful production environment. It has now 800 staff, among them 35 are senior technical personnel. It has got the quality attestation of ISO9001:20000 international standard since 2004. It has also been d as "Abiding by Contracts and Keeping Promises Enterprise", "r-million-tax Payer" and "Famous Trademark of Jinhua". Huayang trademark has been registered in India, Taiwan, Pakistan and South Korea and has been in the registration process in Turkey, Iran, Japan and Singapore. The company is a membership unit of China Association of Sewing Machine.
Through several years of hard work, the company has developed more than 100 varieties of cop latch cover and shuttle cap with such types as household machine, industrial sewing machine, embroidered machine, button holing sewing machine and double-cylinder machine. It has been the production of cop latch cover with the most varieties , the best quality and the highest production value. the products are sold well to America, Italy, India, Pakistan, Indonesia, Thailand, South Korea, Turkey, Iran and France and so on. It is also a good accessory manufacturer to many enterprises that produce body machine abroad.
Taking "users highest, quality first and on human"as aits business theory and guided by blazing out new ideas in both scientific technology under the support of the clients both old and new, the company is doing its best to make Huayang a well-known international brand. The company sincerely welcomes all the clients old and new in and out of China to cooperate hand in hand for the bringht future of Huayang.