China & Asia Textile Forum 2018

2018-01-11 16:38:53 来源:缝配信息网
China & Asia Textile Forum 2018China & Asia Textile Forum 2018 will be held inShanghai Marriott Hotel Hongqiao, ...
China & Asia Textile Forum 2018
China & Asia Textile Forum 2018 will be held inShanghai Marriott Hotel Hongqiao, Shanghai, Chinaon March 12th-13th 2018. The Summit is organized by China Chamber of Commerce for Import and Export of Textile and Apparel (CCCT) and ECV International Shanghai Co.

Under the background of the sustained sluggish global economic fundamentals and anemic external demand, we are seeing extensive decline of non-US currencies, the rise of trade protectionism, increased risks of trade barriers, and the downward trend of export of textile and apparel products worldwide. As a major player, China still maintains an upward trend of industrial growth despite the somewhat slower growth of the overall textile industry. Statistics indicate that, during the first half of 2017, China has registered RMB 603.014 billion in total investment of the textile industry, up 9.11%; the total export volume of textile and apparel products stood at USD124.05 billion, a year-on-year increase of 2.1%, thus ending the negative increase scenario over the past two years, and achieving a mild growth.
As the largest player of global textile industry, China has the most complete industrial chain with the most complete categories. However, as the new round of industrial shifts of the textile and apparel industry, the textile industry of China is confronting the new challenges and opportunities. Facing fiercer competition along with trade globalization, textile manufacturers have to figure out new approaches to closely cooperate with foreign suppliers and allocate production resources in the global market; With the complement of offline payment systems and the integration of online and offline sales as well as logistics, how the apparel retailers deal with the revolution of retail brought by New Retail; With the fast development of Southeast Asian textile industry, how apparel sourcing decision makers come up with the best sourcing portfolio. All these hot issues will be discussed in the summit.
This event will bring together the China governmentorganizations,industry associations, international textile and apparel enterprises, textile manufacturers, leading apparel retailers. And they will share their brilliant opinions on the current development of the global textile and apparel industry, the new opportunities and challenges facing China's textile industry, digital supply chain, the new changes of China's procurement market, as well as the new technology challenges and industrial upgrading of textile and apparel production.
China & Asia Textile Forum 2018 will provide:
Ø Wonderful Speeches by the Executives of Well-known Textile and Apparel Companies and other relative Enterprises
Ø 300+ Decision Makers and Industry Authorities from Textile and Apparel Industry and Relative Enterprises at Home and Abroad
This forum will focus on the hot topics as below:
Ø NewOpportunities, New Challenges-Overall Situation and Future Trends of China Textile and Apparel Industry
Ø An Analysis of the Latest USA Trade Policy on Textile and Apparel Industry, especially the Protectionist Trade Policy and its Impact on Global Apparel Trade
Ø An Overview and Prospect of Today's Textile and Apparel Industry in Asia
Ø Trends and Prospects: The Development of Global Fashion Industry and Customer Insights
Ø How to Build an Effective and Agile Textile and Apparel Supply Chain Under the Impact of Digitalization
Ø Sourcing Mix in Asia: How to Make the Best Decisions in Fashion Sourcing
Ø Go to Africa: How to Grasp the Opportunities of "The Belt and Road Initiatives" and Stay ahead of the Game
Ø Digital Technology Transform the Global Textile and Apparel Supply Chain
Ø Panel Discussion: Emerging Features in Global Textile and Apparel Sourcing
Ø Under the Background of New Retail, the Exploration and Practice of Whole Channel in Apparel Industry
Ø The New Trends of Material Sourcing and Management in Asia
Ø New Trends and Practice of Global Textile and Apparel Production
Ø How to Help Retailers and Brands Improve Speed to Market and Shorten Production Calendars
Ø Human-robot Collaboration-The Core to Competitiveness of Future Textile and Apparel Manufacturing
Ø The Latest Sustainability Solution for Textile and Apparel Industry
Ø Under the Latest Chinese Environmental Protection Law, the Best Practice of Sustainable Production in Textile and Apparel Industry
Ø The Application of Digital Printing in Textile and Apparel Industry and Its Future Trends
Ø Today's Challenges of Hazardous Chemical Control of Apparel Products and Practical Insights on How to Overcome These
Ø Green Supply Chain—the Way Toward to A Bright Future of Global Textile and Apparel Industry
The Forum's Website Address:
http://www.ecvinternational.com/2018AsiaTextileSummit/
Media Contact
Ms. Linda
Tel: +86 21 8026 0707 ext. 820
E-mail: lindaj@ecvinternational.com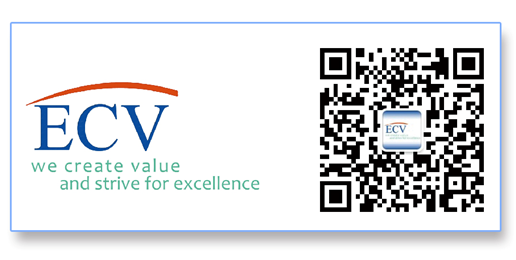 相关热词搜索:
收藏